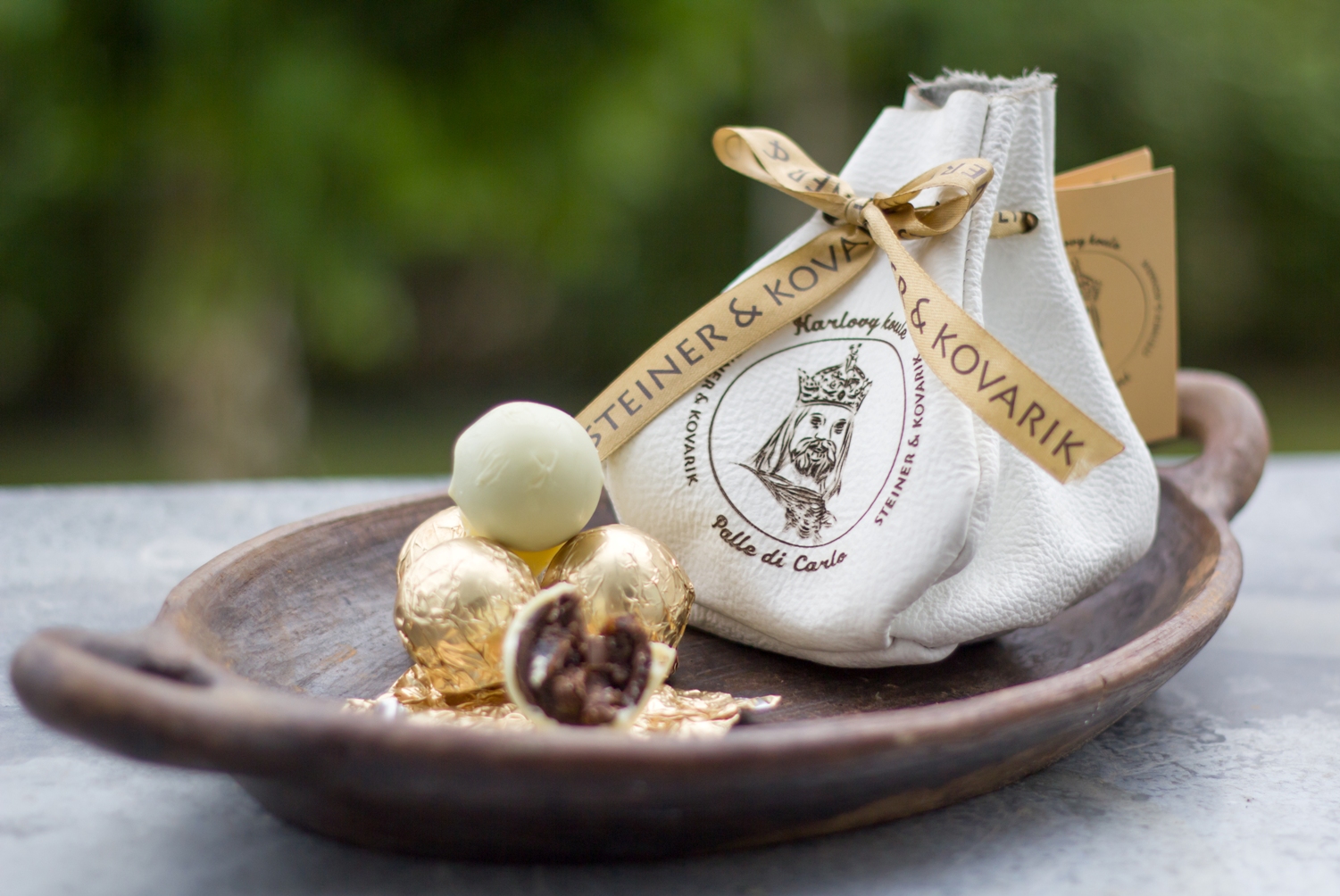 The Royal Taste
The Prague Chocolate Company has decided to join the celebration of the 700th anniversary of King Charles IV's birth this year and created a brand new chocolate product in his honour.
Charles IV is remembered as the most beloved Czech king and the "Father of the Czech nation". He founded Charles University, the first university in Central Europe, laid the foundation stone of the famous Charles Bridge and built the beautiful Karlsšejn Castle among others.
Globuli Carolini are delicious handmade chocolate balls with a special filling, packaged in a medieval purse with a portrait of the ruler.
Enjoy the unique cocktail of flavours of white and black chocolate and the Czech spirit with the taste of rum, plums and poppy seeds.