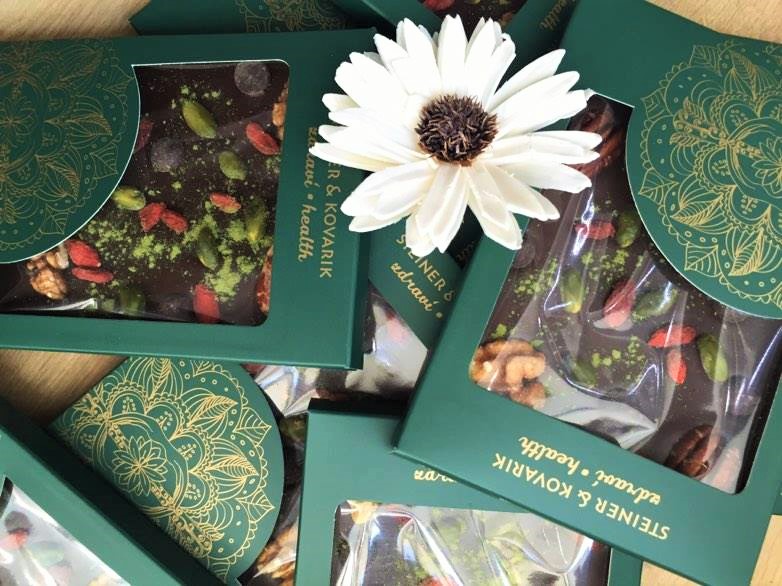 Put yourself in the mood for happiness, love, abundance and health.
Newly, you can find chocolate mandalas in the Prague Chocolate product portfolio: Mandala of Happiness, Mandala of Abundance, Mandala of Health, and Mandala of Love.
The owner and designer of Prague Chocolate, Silvie Steinerová, believes in possibility to put the energy you are just in need of into a magic circle of mandala. That is why she has created a set of four decorated chocolate bars with this spiritual motive.
Chocolate mandalas of happiness, abundance, love and health aren't just a refined delicacy but also a gift that will please your close ones and bring positive energy and joy into their lives.