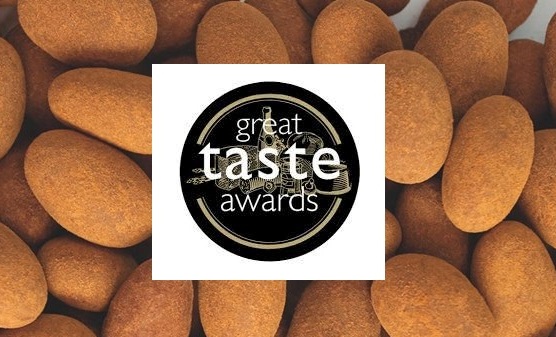 Scoring again at the prestigious Great Taste Awards
Also this year we have dispatched our chocolate delicacies to the biggest and most prestigious gastronomy contest GREAT TASTE AWARDS 2016.
We have the pleasure to announce you that our famous almonds in milk chocolate with cinnamon have got one gold star and also our Czech Nougat successfully defended its last year's gold star.
Members of the international committee annually judging thousands of specialties from all over the world rank among the best gastronomy specialists, Michelin-starred cooks, renowned restaurants' operators, specialist journalists and gastro critics. While tasting the judges are blindfolded to prevent them from being influenced by the appearance of the sample - taste and quality are the two criteria being assessed. These facts make the contest the 'Oscars' of gastronomy.
Prague Chocolate is proud of the success of its products and this year's success is a challenge for us to provide our customers from all over the world with the best from our chocolate manufacture.